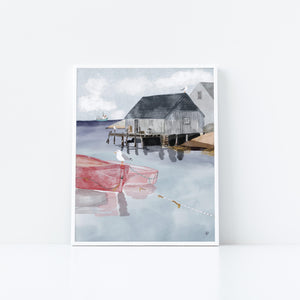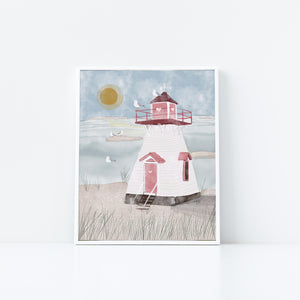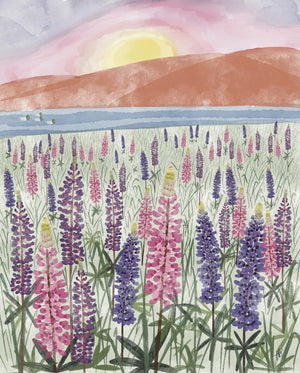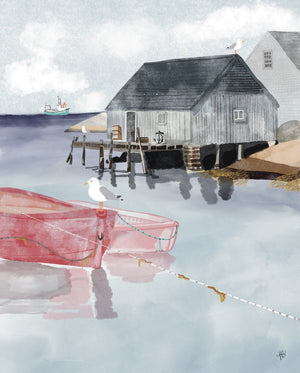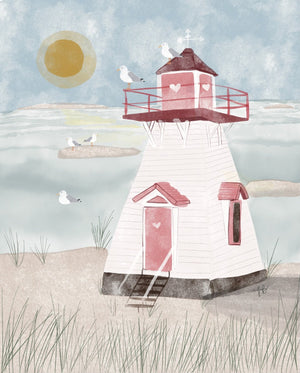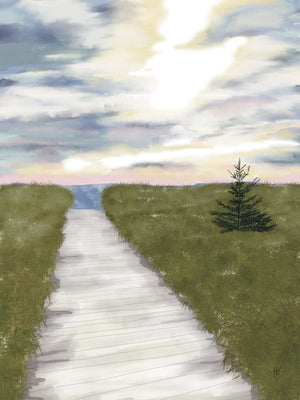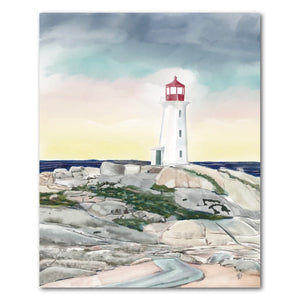 Assorted Poplar Paper Co. Art Prints (8" x 10")
Beautiful watercolour illustrations by talented Nova Scotian artist, Terri Buckland.
These prints are on extra thick acid-free card stock, and are archival quality. They are printed using vegetable-based inks.
•••••••••••••
Poplar Paper Co. is owned by Nova Scotian artist Terri Buckland. Terri makes light, bright + mindful art and greeting cards that are often inspired by the beautiful scenery of the Maritime provinces. Terri is primarily a watercolour artist, and uses this foundation to create digital water colour images. 

•••••••••••••
Hi! I'm Terri! I live in the beautiful town of St. Margarets Bay with my beloved wife, our daughter and our furry children.

I allow my intuition to guide my creations, trusting that the messages and artwork will touch and serve the collective consciousness as ideas are brought into fruition. As part of the creative process, I strive to remain authentic, intuitive and vulnerable. 
Learn more about Terri at poplarpaper.ca
---